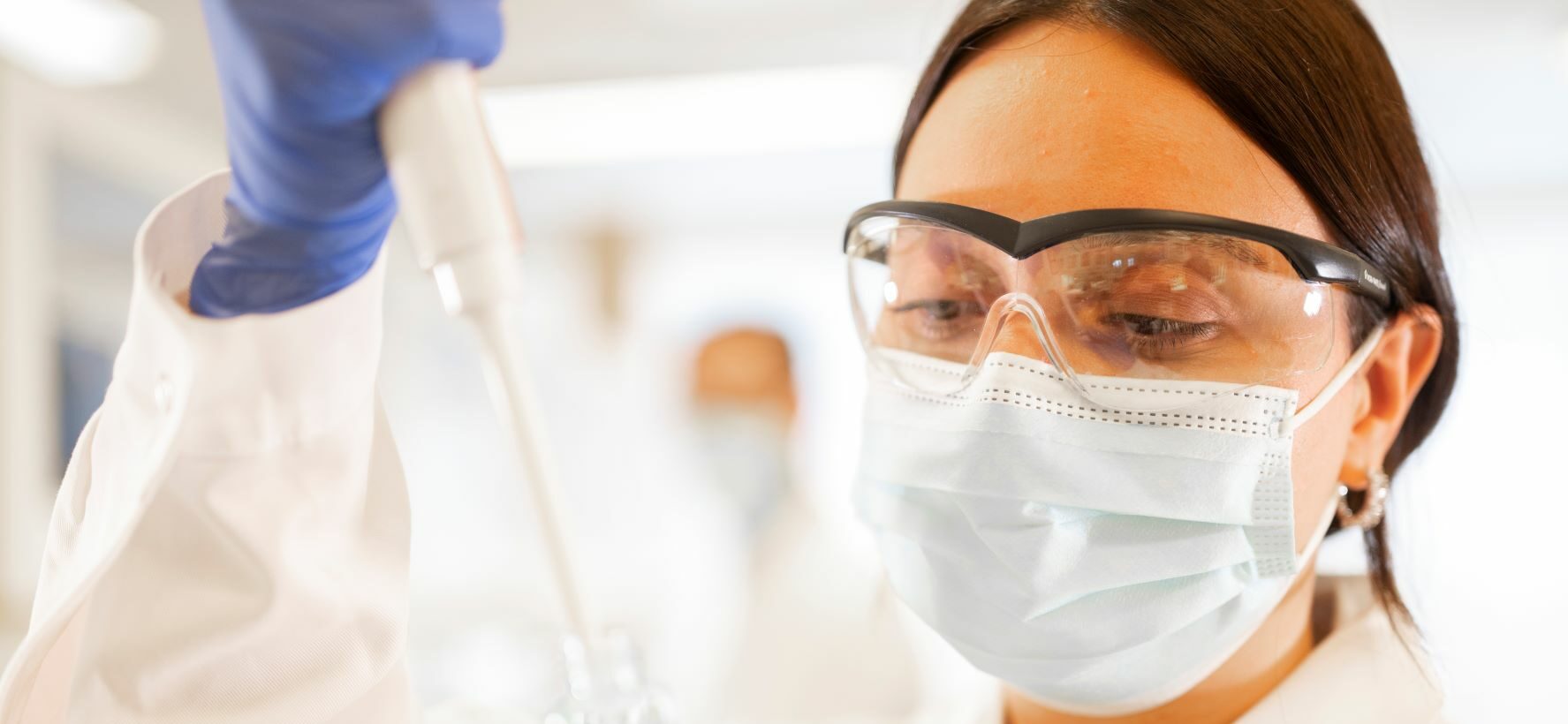 Bioanalytical services
Tailored bioanalytical services for preclinical (GLP-approved) to clinical studies, primarily for large molecules, biosimilars, peptides, and oligonucleotides.
Bioanalysis services
We offer bioanalysis services for preclinical and clinical studies including PK/PD analysis, immunogenicity, and biomarker testing. With the speed and flexibility of a small company and the experience and quality of a large one, we strive to have a deep understanding of your project's specific needs from an early stage. This way we ensure rapid turnaround times while providing a cost-effective service.
We specialize in but are not limited to, large molecules, biosimilars, peptides, and oligonucleotides, using a wide range of analytical platforms including ELISA, MSD, SPR (Biacore™), MBeads, and through an audited partner, LC-MS/MS.
Our service process
Together with our clients, we evaluate the project needs and feasibility.
Detailed project information exchange ensues. The relevant competences for detailed project understanding are brought in.
At Mercodia, we understand that having the right competences involved from early stages is key for project success.
Signing the Work Order marks the start of the project. Immediately after, study coordinators, scientist, study analysts and/or production manager and personnel are assigned to the project.
In this phase, the execution plan is designed, agreed upon and signed.
When relevant, risk assessment and de-risking plans, data transfer agreements and/or designed specifications are elaborated.
During the execution phase, the execution plan is followed. Milestones and de-risking activities are performed with concomitant status updates, transfer of deliverables and Stop&Go decisions, as agreed upon.
The project finalization entails final delivery and acceptance of results as well as handover of project report if agreed upon.
Then project review and feedback on the service provided follows with understanding of follow up projects and future collaborations.
Expertise that matters
Our team of scientists have expertise in handling complex sample types such as blood, plasma, serum, urine, and tissues sourced from different animal species as well as humans. We possess extensive knowledge in the field of cardiometabolic therapy and adhere to regulatory guidelines such as ICH GCP, EMA, and FDA. We are GLP-approved and have vast experience in conducting studies that comply with regulatory requirements for bioanalysis in drug development.

We offer our expertise in product development, quality assurance, quality control, and project management throughout the planning and execution stages to ensure the success of your project. Our team understands that each project is unique and requires a customized approach. We are committed to working together with you to deliver cost-effective and timely bioanalytical strategies that yield accurate and reliable data. Let's collaborate and discuss how we can help you reach your milestones.
Talk to an expert
2

Service labs (Sweden and NC U.S.)

200+

Completed projects

500+

Biomarkers

10+

Animal matrices
CONTACT US TODAY FOR A PROJECT PROPOSAL
Your Partner From assay to patients
Clinical Trial Consultants AB (CTC) is a full-service CRO with focus on Phase I and Phase II clinical trials. Their internal Site Network supports the conduct of Phase I to Phase IV clinical trials as well as medical device investigations. Mercodia and CTC partnership offer a complete solution from assay development to human testing.
"Our flexibility enables designing tailored assays or specific runs to suit all needs while maintaining the highest quality standards"

Annika Carlsson

Director Bioanalytical Services