PK & PD Analysis
Pharmacokinetics (PK) and pharmacodynamics (PD) services including fit-for-purpose assay validation, validation according to EMA/FDA/ICH and sample analysis
PK/PD analysis services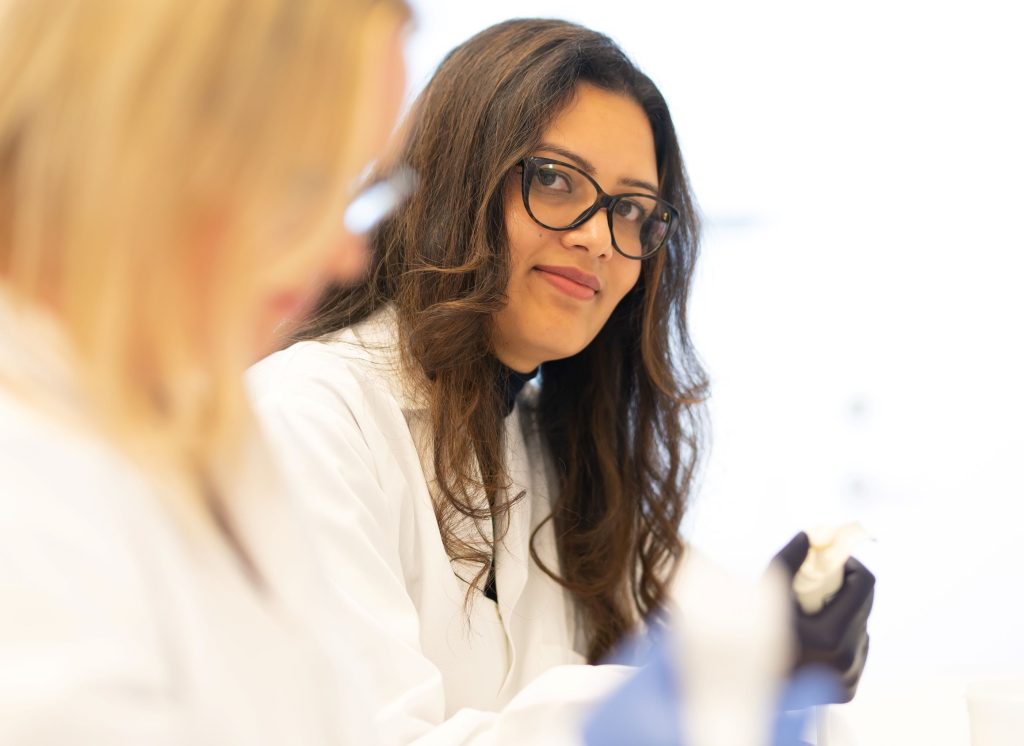 Pharmacokinetics (PK) and pharmacodynamics (PD) studies are crucial components of drug development that help understand how a drug interacts with the body and its target, and how the body responds to the drug. These studies provide essential information that guides dosing, safety, efficacy, and overall drug development strategies. PK studies help establish safe dosing ranges by identifying the relationship between drug concentration and potential toxicity. This information aids in defining the maximum tolerated dose and the therapeutic window.
Our PK & PD services include:
Assay development
Assay validation
Sample testing
Having successfully completed more than 200 nonclinical to Phase II bioanalytical projects, we are proficient in adhering to regulatory guidelines set forth by the FDA, EMA, and ICH.
Our experienced team perform assay development, assay validation and sample analysis in different animal species, mainly rodents, and human samples, using e.g., ELISA, MSD and SPR (Biacore™) for proteins and oligonucleotides. We validate any type of assay, however, the Mercodia assays are highly sensitive and provide high precision and accuracy in measuring drug concentrations. This is crucial for accurately characterizing the pharmacokinetic profile of a drug, including parameters like clearance, half-life, and volume of distribution. Small errors in measurement can lead to incorrect conclusions about the drug's behavior in the body.
CONTACT US FOR A PROJECT PROPOSAL