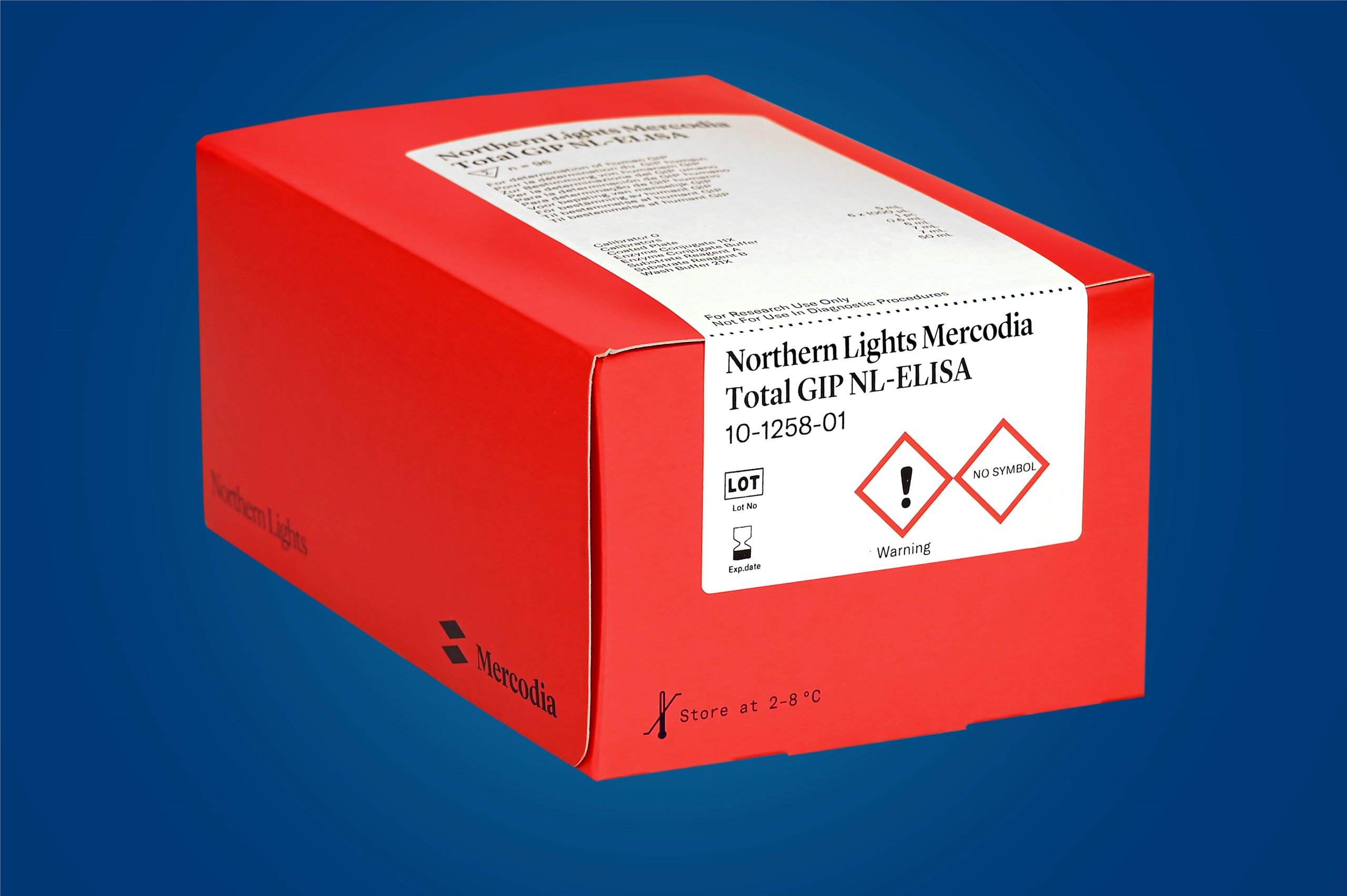 Total GIP ELISA
(10-1258-01)
Kit format: 1 x 96 wells
Measurement range: 2.7 - 1000 pmol/L
Measures both active GIP(1-42) and the inactive isoform GIP(3-42) in total
Description
The Mercodia Total GIP ELISA provides a method for the quantitative determination of total GIP in human samples.
Mercodia Total GIP ELISA measures active GIP(1-42) to the same extent as its metabolite GIP(3-42). Thus, the rapid degradation of the active GIP(1-42) form is not a problem for the specificity of the assay. Accurate results are obtained even if samples without any stabilizing additives are analyzed. The Mercodia Total GIP ELISA has also no cross-reactivity to known cross-reactants such as GLP-1, Glucagon, Oxyntomodulin, and Glicentin.
Want to read more about our Total GIP ELISA, see our Characterization of Total GIP NL-ELISA Reagents Report.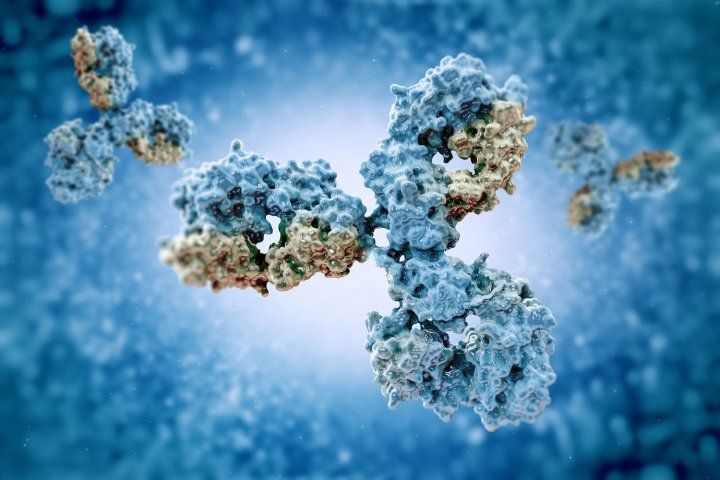 Test characteristics
Sample types
Serum and EDTA plasma
Assay range
2.7 - 1000 pmol/L
Detection limit
≤1.62 pmol/L
Incubation
18-22 h (overnight) + 10 min + 15 min
Detection method
Chemiluminescence
specificity
The following cross-reactions have been tested:
GLP-1 (9-36) amide
Not detected
Oxyntomodulin
Not detected
Mini-glucagon
Not detected
Proglucagon 1-61
Not detected
directions for use & Safety Data Sheet
For other languages and older versions:
Technical Library
Question about the product? Contact us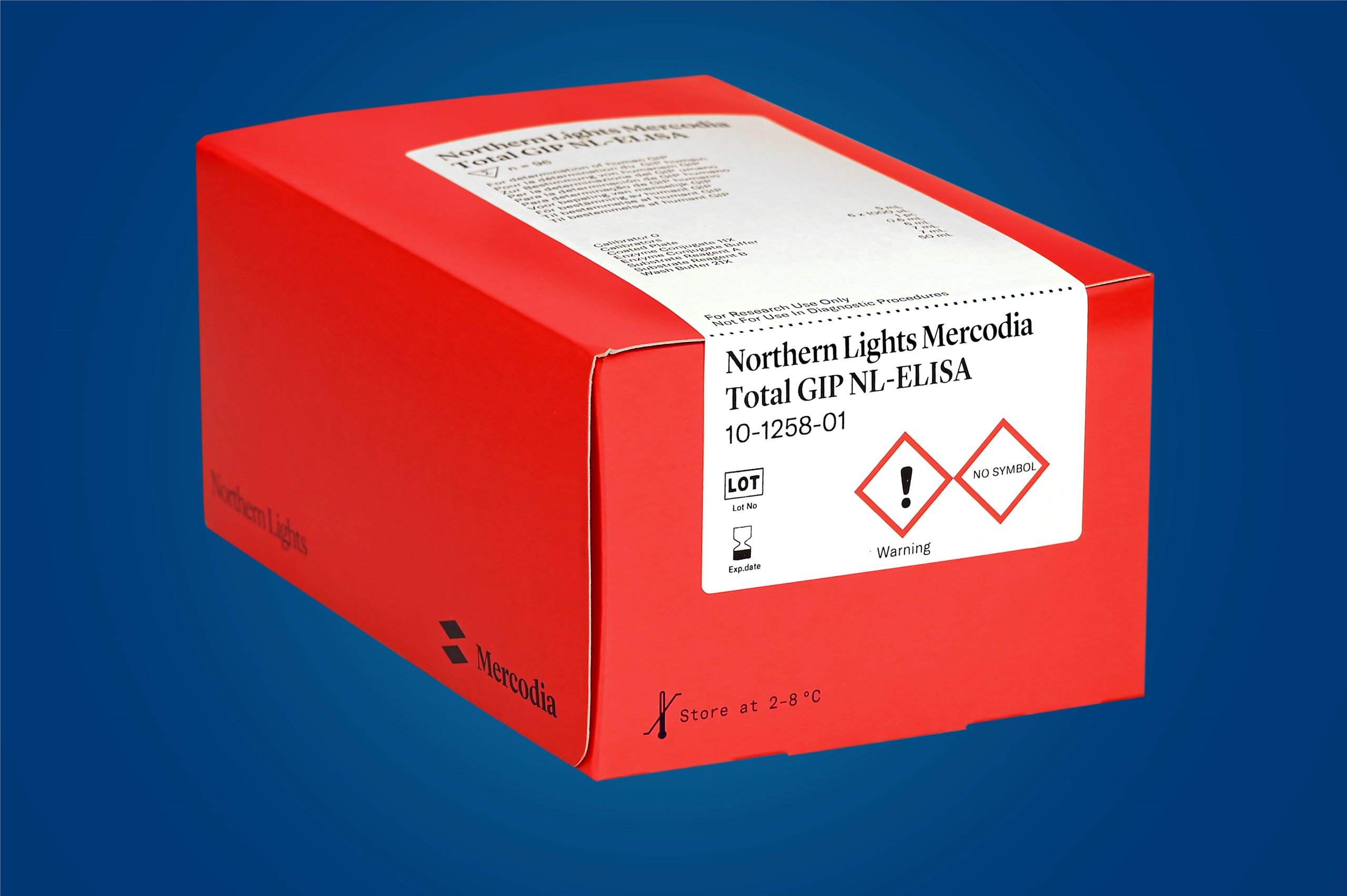 Total GIP ELISA
(10-1258-01)