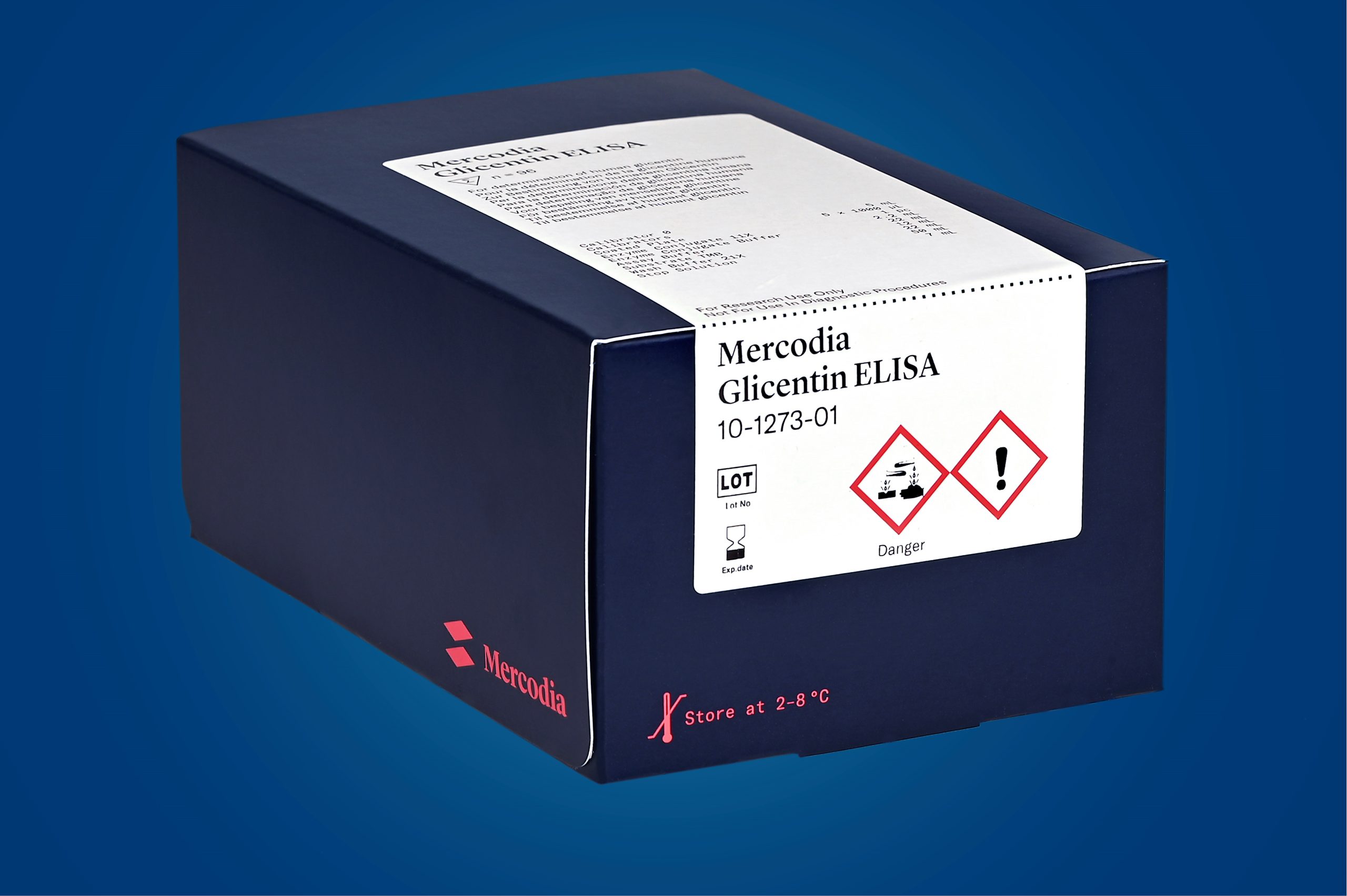 Glicentin ELISA
(10-1273-01)
Kit format: 1 x 96 wells
Measurement range: 3 – 300 pmol/L (24 – 2400 pg/mL)
Highly specific, sensitive and rapid method for determination of glicentin
No cross-reactivity to circulating proglucagon derived gut peptides
Assay buffers and calibrators have been optimized to prevent degradation and aggregation of glicentin
Description
The Mercodia Glicentin ELISA is a high-quality immunoassay for the quantification of human glicentin in serum, plasma, and cell culture media.
Glicentin is a proglucagon-derived gut peptide that is released in the gut in response to feed intake. It is present in high levels in the circulation after stimulation and is often a problem when measuring glucagon and other proglucagon derivates because of its shared sequence. The Mercodia Glicentin ELISA however, has no cross-reactivity to such circulating proglucagon-derived gut peptides.
Want to read more about our Glicentin ELISA and other Mercodia ELISAs, see this White Paper.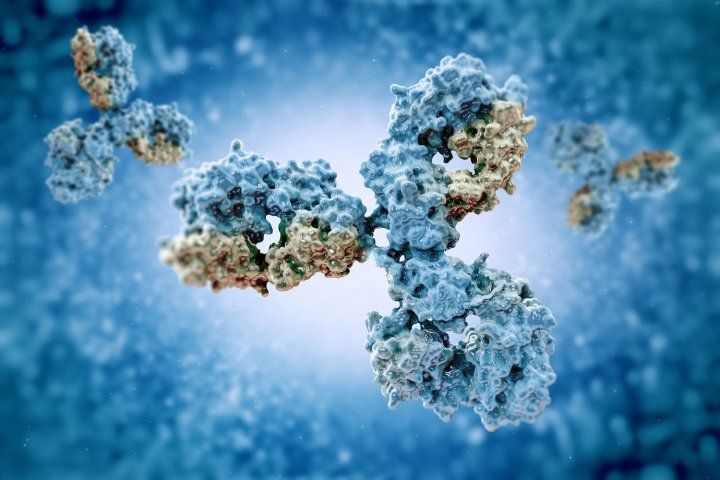 Test characteristics
Sample types
Serum, EDTA plasma and cell culture media
Assay range
3 - 300 pmol/L (24-2400 pg/mL)
Detection limit
≤3 pmol/L (24 pg/mL)
Incubation
1 h + 1 h + 15 min
Detection method
Absorbance
specificity
The following cross-reactions have been tested:
Oxyntomodulin
Not detected
Mini-glucagon
Not detected
Mouse glicentin
Not detected
directions for use & Safety Data Sheet
For other languages and older versions:
Technical Library
Question about the product? Contact us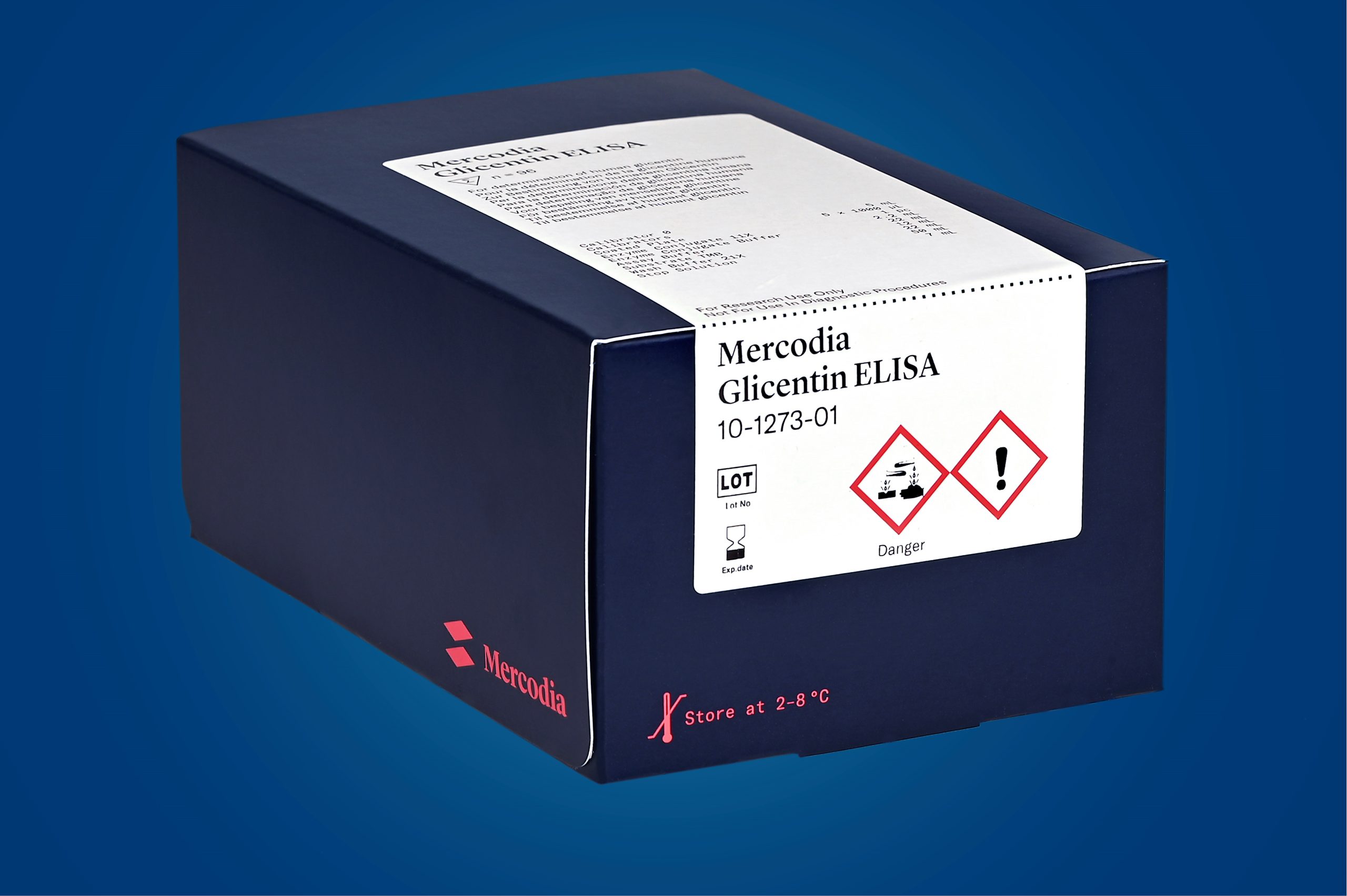 Glicentin ELISA
(10-1273-01)