Rat Insulin ELISA – 10 pack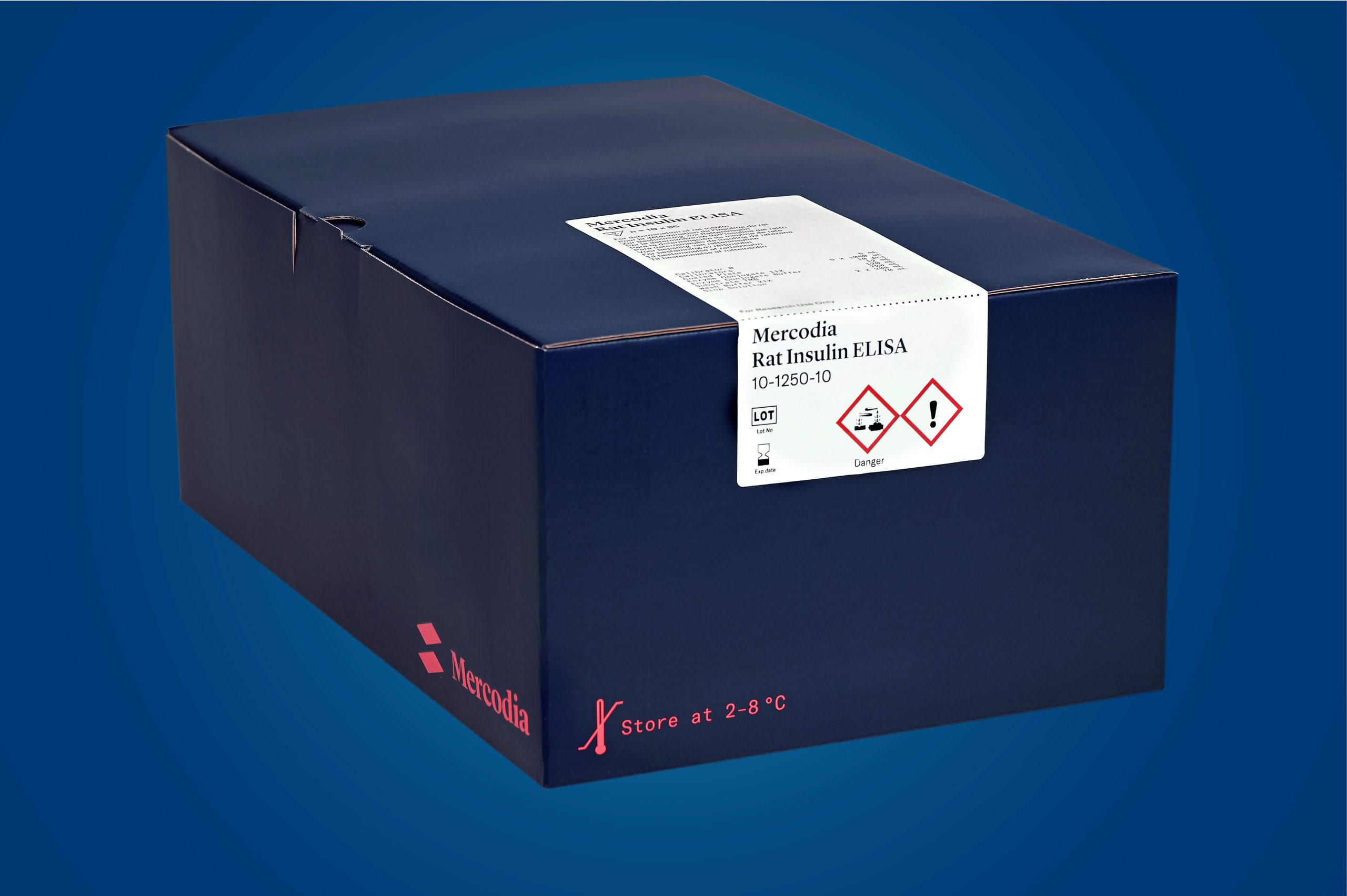 Rat Insulin ELISA – 10 pack
(10-1250-10)
Kit format: 10 x 96 wells
Measurement range: 0.15 - 5.5 μg/L
Bulk volumes suitable for large quantities of samples.
Low sample volume - 10 μL (5 µL assay protocol available)
Insignificant or no cross reactivity to C-peptide or proinsulin
Controls available: 10-1220-01
Description
The Mercodia Rat Insulin ELISA, 10-pack, is an easy-to-use assay based on highly specific monoclonal antibodies.
Please note that the 10 pack Mercodia Rat Insulin ELISA is delivered in bulk and is suitable if you run larger quantities of samples.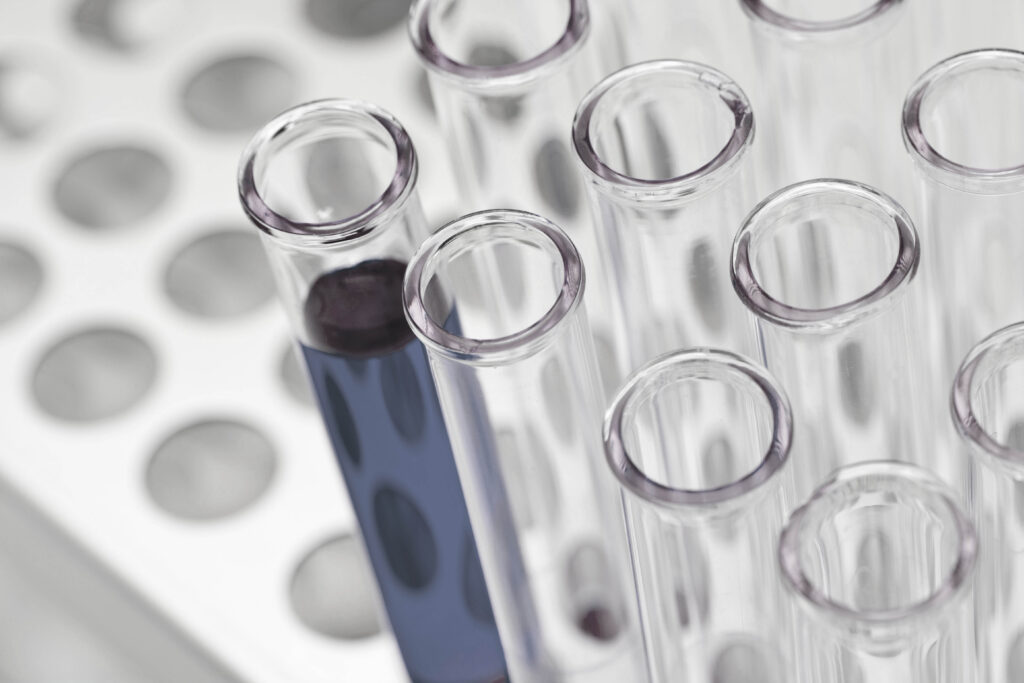 Test characteristics
Sample types
Serum, EDTA plasma and cell culture medium.
Sample volume
10 µL (5 µL protocol available)
Assay range
0.15 - 5.5 μg/L
Detection limit
≤0.15 µg/L
specificity
The following cross-reactions have been tested:
directions for use & Safety Data Sheet
For other languages and older versions:
Technical Library
technical notes
For product-specific technical notes see:
TN34-0130 5µL sample volume in Mercodia's Mouse Insulin and Rat Insulin ELISAs
Question about the product? Contact us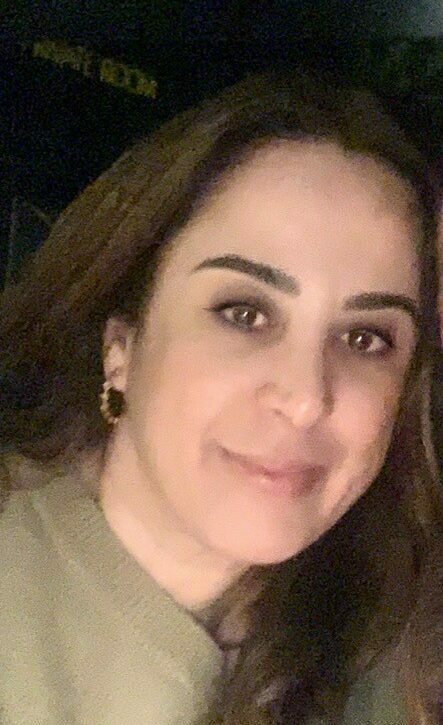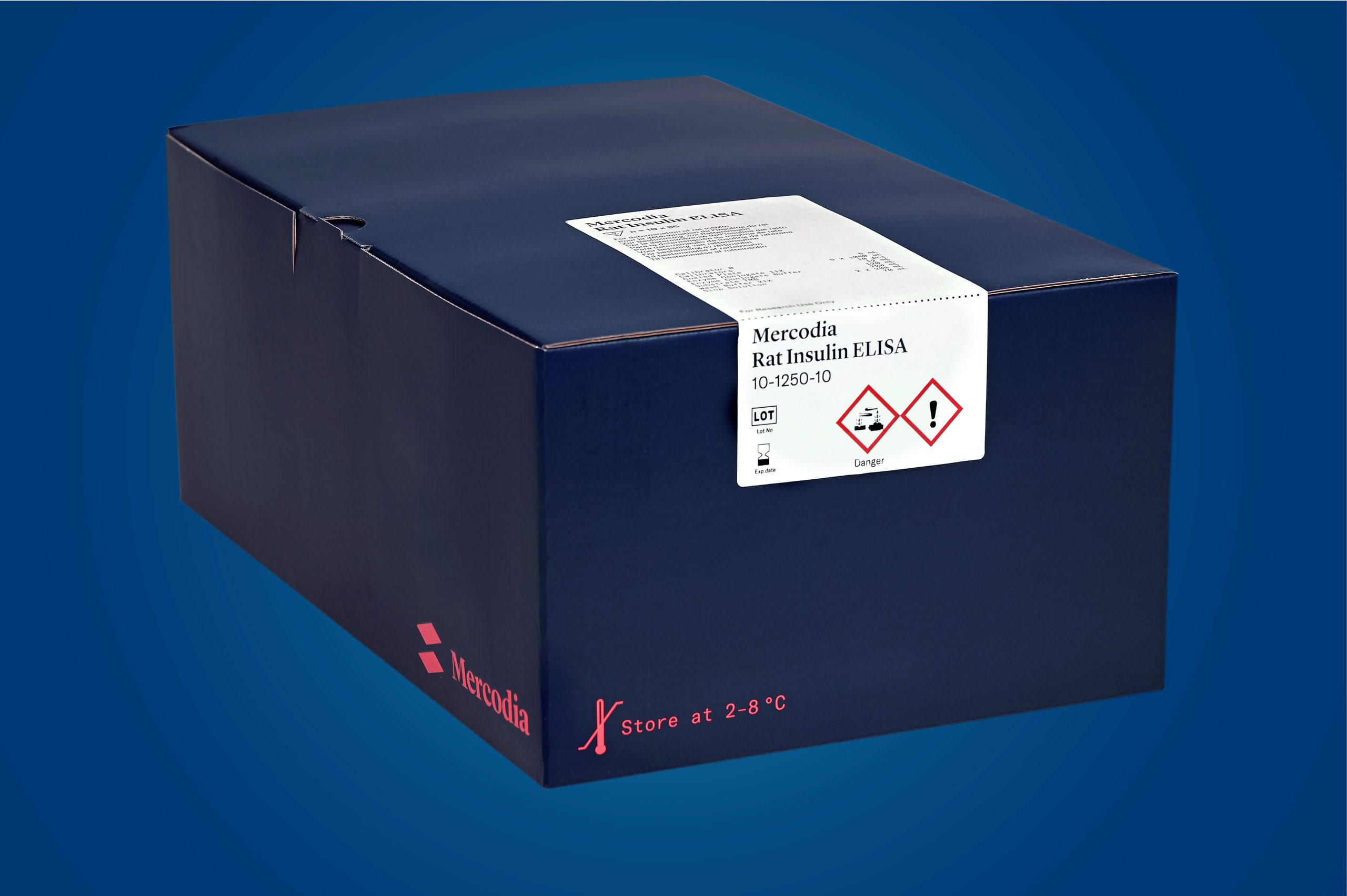 Rat Insulin ELISA – 10 pack
(10-1250-10)