Risk mitigation in bioanalysis to maintain the integrity of drug development studies
Wednesday, October 11, 2023 | 11:15 am EDT (NA) / 5:15 pm CEST | 30 min, or on-demand
Don't miss our upcoming webinar, hosted by AAPS, and learn about the key factors to consider when developing a ligand binding assay from Mercodia's expert Tanja Jarhede.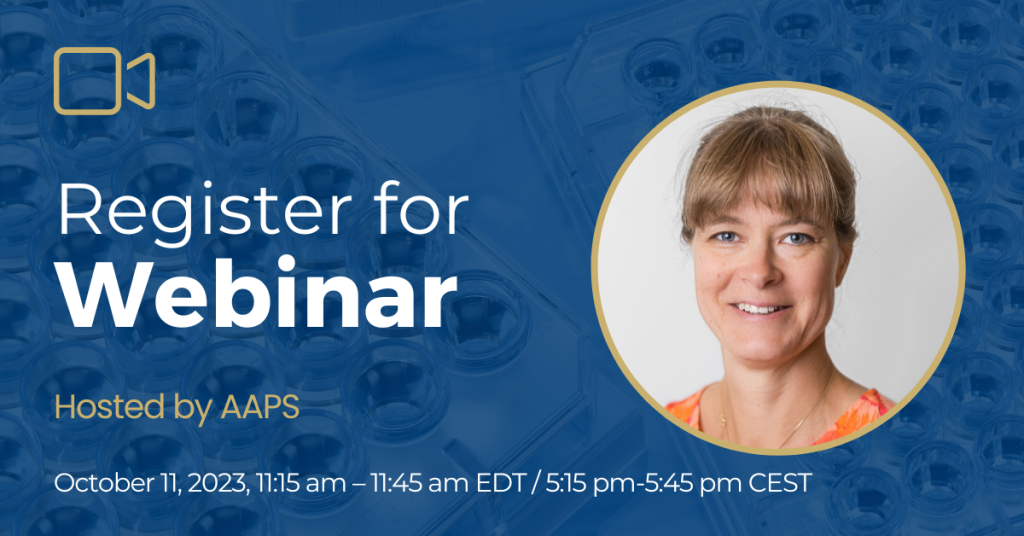 Click to register for the live webinar or watch on-demand at a time that suits you.
Ligand binding assays (LBA) are widely used to quantify biopharmaceuticals and biomarkers, as well as to evaluate immunogenicity in preclinical and clinical studies. In this webinar, we will highlight key factors to keep in mind when developing a ligand binding assay. The focus will be on creating a robust assay with high specificity and selectivity.
Prioritize safety and reliability in your drug development studies. Register for the webinar today and take a significant step toward mastering ligand binding assays.